!!!!!!!!!!!!!
I HONESTLY STILL CAN'T BELIEVE IT .. BUT ... I WILL BE SEEING VIXX LIVE IN SEOUL FOR THEIR CONCERT IN MAY!!!!! MY TRIP OVERLAPS THEIR CONCERT!!!!!!! SUCH LUCK!!!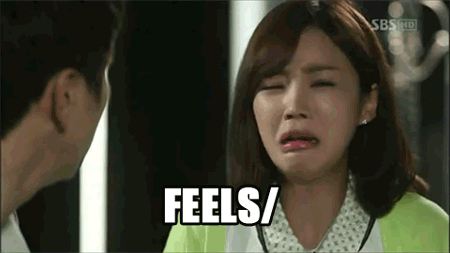 it's such a miracle that i got tickets... it was a rEAL BATTLE!!!! WORSE THAN BUYING TICKETS IN MY OWN COUNTRY!!!!!! EVERY DAMN TIME I SELECTED A SEAT IT WOULD SAY "SORRY THIS SEAT IS BEING PAID FOR PLEASE TRY AGAIN"!!! EVERY TIME IT DID THAT - IT REFRESHED SO FREAKING SLOWLY OMFFFFFFFG!!! I SAW THE LIST OF SEATS GOING DOWN SO FREAKING QUICKLY!!!
I REMEMBER IT SAYING 900 SEATS LEFT
700 SEATS LEFT
400
100
5
#STRESS
ahhhhHHHH I DON'T EVEN KNOW HOW I GOT SEATS !!!!!! I LEGIT TRIED LIKE 10 TIMES TO GET SOME SEATS AND FINALLY GOT SOME IN THE END....
WHEN THE STRESS AND FIGHTING WAS FINALLY OVER... MY FACE WAS LITERALLY LIKE HONGBIN'S RIGHT HERE...
NO JOKE LOL
BUT HONESTLY... IT'S BEEN 4+ YEARS SINCE I HAVE BEEN WAITING AND NAGGING FOR SOMEONE TO BRING VIXX DOWN TO AUSTRALIA.. TURNS OUT THEY HAVEN'T COME /YET/... BUT... I CAN FINALLY SEE MY BOYS LIVE IN THEIR HOME COUNTRY.. I MAY BE RIGHT AT THE BACK OF THE STADIUM...BUT I AM TOO HAPPY TO WORRY ABOUT THAT... I WILL BE IN THE SAME ROOM AS VIXX... WATCHING AND HEARING THEM PERFORM LIVE 😭😭😭😭😭😭😭😭😭
I WILL BE GOING 2 TIMES. THE FIRST DAY AND THEIR LAST DAY. MY PARENTS WILL ALSO BE JOINING ME THE FIRST DAY!!! (THEY LOVE VIXX AS MUCH AS I DO!!)
AND I AM SURE YOU GUYS KNOW (FOR THOSE WHO HAVE BEEN ON THIS SITE FOR A WHILE) JUST HOW MUCH I HAVE NAGGED IN THE PAST. LOOOOOOOL. I MADE SO MANY POSTS ABOUT HELPING ME WITH BRINGING VIXX TO AUSTRALIA XDDD
ANYWAY! HOPE YOU ARE ALL DOING WELL!!!!! THANKS FOR LISTENING TO MY LONG SPAZZ POST LOL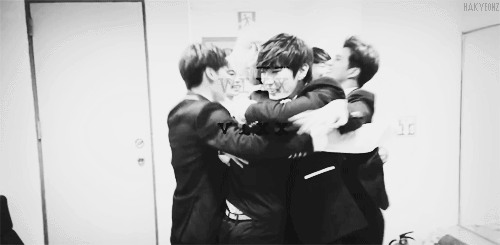 (GIF credits - not mine, to original owners)